AJFLU: Fluorescent posters for printers and mass marketing
AJP has 25 years of experience in the development of paper and plastic based technical products.

AJP has developed a wide range of promotional and advertising fluorescent posters which catch the eye 300 times more than a standard colour.

We are able to study your visual and printing problems in order to offer you the most appropriate solutions to meet your requirements.

Our team is focused on service and quality and meticulous care is taken throughout the production process.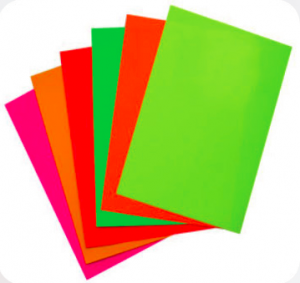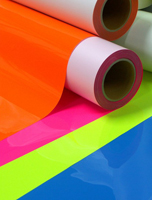 "AJFLU" Range

"AJFLU" Advantages

.

AJP offers a wide range of colours:

Lemon yellow,
Uo yellow,
Golden yellow,
Pink,
Bright red,
Orange,
Pale green

And any colours on request depending on the quantities.

√ A range of paper and cardboard from 80 to 340gr/m2 (standard products in 90gr/m2)

√ A range of plastics of 115 to 200 μ

√ Paper or plastic supports

√ Made to measure or by rolls

.

√ UV resistant

√ Weatherproof (plastic range)

√ All our fluorescent products are coated on one or both sides

√ Made to measure manufacturing within 4 to 5 weeks

√ A one-year warranty for all exterior products

√ 25 years of know-how and experience

√ Latest generation coating equipment (capacity 12 million m2/year) for cutting and winding