AJSTOP: water repellent paper sheet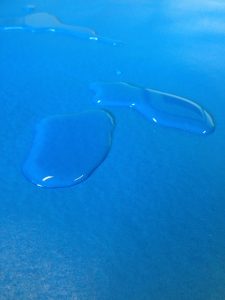 AJP is manufacturer of AJstop, a water repellent insert. It is used especially in wet environments to keep the merchandise dry during transit.
It prevents damage to your products due to water ingress.
AJSTOP water repellent sheet prevents mould on your products and packaging. This insert prevents damp rising up from the pallets or the environment.
AJSTOP is an ecological, recyclable insert that needs no processing or cost to be recycled.
Our AJstop+ range combines one film with a water repellent coat and one with a non-slip coat, a clear advantage for your logistics.
The sheet dimensions are 1180 x 780 mm and 1200 x 800 mm.
Our rolls are delivered in width 1200 mm.