AJSTOP is a water barrier interlayer. This hydrophobic paper sheet is particularly used in humid environments to keep goods dry during transport. This prevents your products from sagging due to the action of moisture
In addition, the AJSTOP water barrier sheet prevents mould on your products and packaging. This interlayer prevents moisture from rising from pallets or the environment. AJSTOP is an environmentally friendly, recyclable interlayer that does not require any treatment or cost to be recycled. Our AJstop+ range combines a water barrier layer with an anti-slip layer for optimum benefit to your logistics. The sheet sizes are 1180 x 780 mm and 1200 x 800 mm. Our rolls are delivered in 1200 mm width.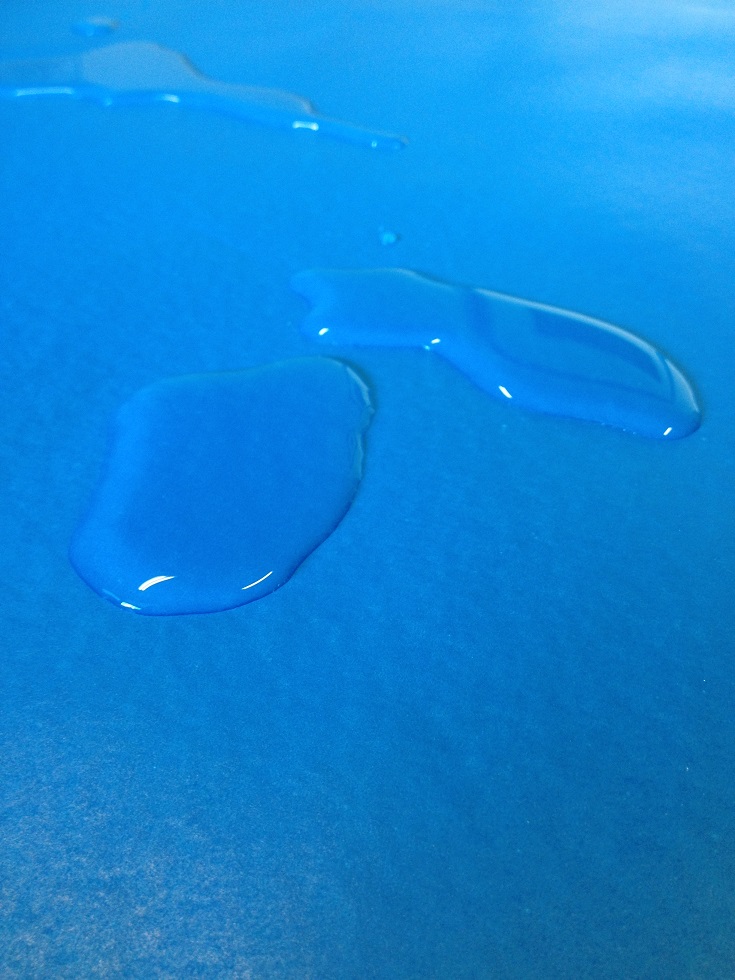 Coating of hydrophobic paper sheets
AJP produces many types of technical papers on request of its customers via the coating process. Thus, our production equipment and machines allow us to produce hydrophobic supports (waterproof) or specific varnishes bringing particular technical characteristics to the paper.
Hydrophobic papers, which protect against humidity, are used for example in the building industry for roofing underlayments or for the insulation of various products (plasterboard, waterproof tubes…), food packaging (beverages, glasses…)
These hydrophobic paper sheets are a very good substitute for PE paper and have the advantage of being totally recyclable.