09Mar
AJP is a company that has specialized for more than 30 years in coating paper and plastic materials.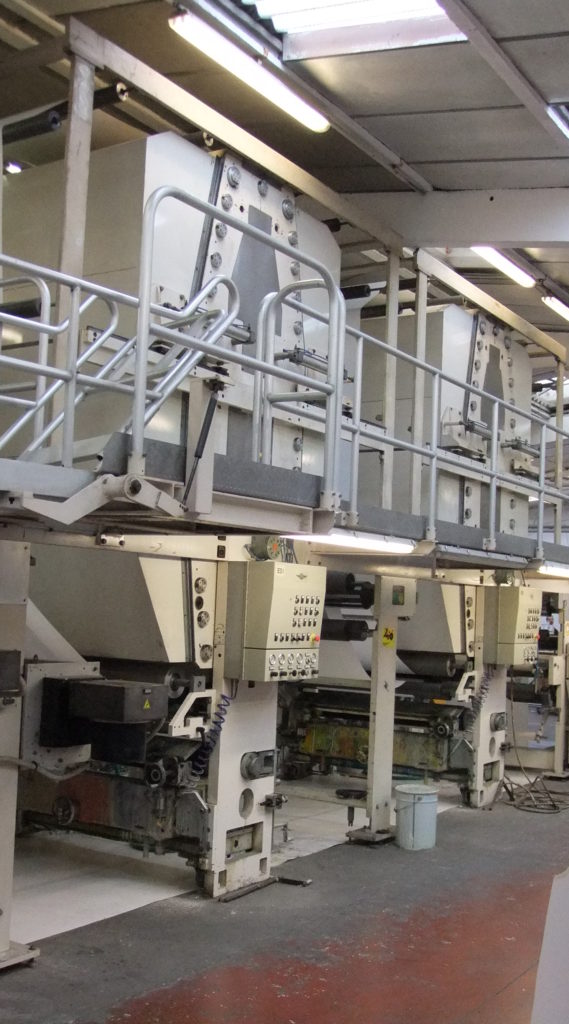 Coating is a process of treating paper or plastic materials with the help of a (coating) machine that applies a resin or liquid varnish on the material's surface using hive-shaped cylinders and pressers, which ensure consistent and even application. The coated paper or plastic is then sent through a drying tunnel, finalizing the product.
Coating can be applied to 75-400 grams/m2 paper or cardboard. When coating is applied to plastic film, thicknesses can vary between 50 and 300µ, for a width of up to 1600 mm.
Coating (layering on paper) on paper rolls can be done with a varnish (hydrophobic, hot glue, pigmented) or even a colour chosen by the customer.
L'enduction ou coating (couchage sur papier) sur bobines papier se fait grâce à l'apport d'un vernis (hydrophobe, thermocollant, pigmenté) ou encore un coloris défini par le client.
Coating Applications
Coating on a plastic roll can be done on PET film, PE film, PVC film, and polypropylene film (PP).
There are many possible applications for coated paper, including fluorescent advertising posters, hydrophobic paper, no-slip paper for pallet inserts, paper for agribusiness, and more.
Printers can use plastic coating to print dry labels, in PE, PVC, PP, etc., thanks to the exceptional properties of the coating, which create a strong bond for the printed inks.
Coating on plastic film facilitates the following types of printing capacities: helio, flexo, silkscreen, UV offset, typo, thermal transfer, and laser.